A race report by Tom Bowman
Thanks to Wizzard for sponsoring , MASCAR an UFHORA associated club

Our group's end of season Awards races was our first visit to Robby Whiteed's fantastic facility in Williamsburg, VA, this past Saturday. A good crowd was assembled as we did round robins for T-Jets and Super Stock magnet cars, giving Robby's TKO six lane tracks it's first official races. With hardly any practice Dan Mueller, had a jet of BeachJet to really make use of those 20 foot straights and wide, sweeping corners. Behind Dan, Don Berbel, Robby Whiteed and Lewis Wuori battled for the next positions.
Mark Smith, MASCAR's President/Treasurer, handed out the awards for the Modified/Super Stock magnet class and the BeachJet T-Jet class. The season saw 36 drivers receive points, and the Overall trophies were awarded, with Tom Bowman, taking his first championship, followed by Jeff Crabtree, Mark Smith, Tim Keevin, Dan Mueller, Ronnie Jamerson, Bubba Milholen, and Steve Jones.
The annual meeting then commenced, with Mark Smith, reelected as President/Treasurer, and the other officers also reelected: Dan Mueller as Vice President, Ronnie Jamerson as Tech Inspector, and Tom Bowman as Club Historian. There were no changes in the rules adopted, with the club deciding to adopt a "Wait and see" policy as to Super Stock magnet rules, until UFHORA rules are finalized.
After the meeting, the Super Stock magnet cars took to the track, with another round robin. This race saw Tom Bowman take the win, with some chaos behind as the fast cars were flying everywhere. Mark Smith finished second, Bubba Milholen 3rd, Robby Whiteed fourth, Tim Keevin, Josh Grubb, Dan Mueller (whose ThunderCat was having troubles tripping the lap counter) and visiting racer Mark Folgelsong.
BeachJet Round Robin Results - 2 minute segements
1- Dan Mueller 77.35 laps
2- Don Berbel 76.45
3- Robby Whiteed 76.16
4- Lewis Wuori 75.56
5- Mark Smith 74.12
6- Tom Bowman 72.43
7- Tim Keevin 72.15
8- Bubba Milholen 71.20
9- Josh Grubb 67.18
10- Ronnie Jamerson 66.05
11- Tim Lane 64.50
12- Mark Folgelsong 64.13
13- Marshall Tucker 64.05
14- Messiah Tucker 52.14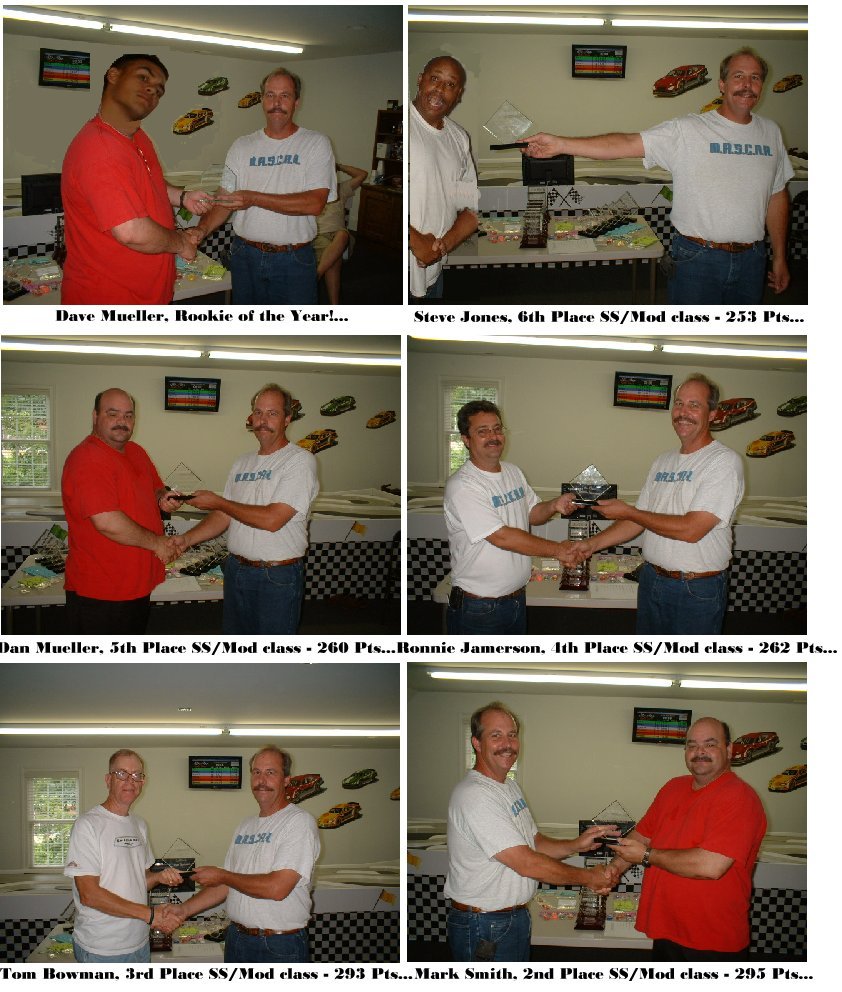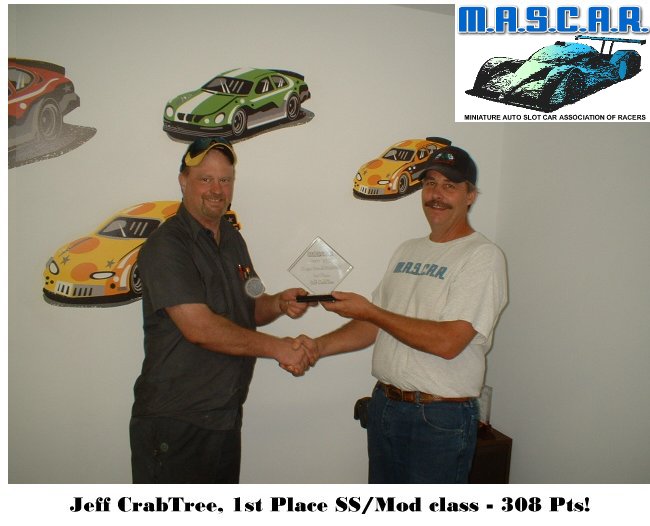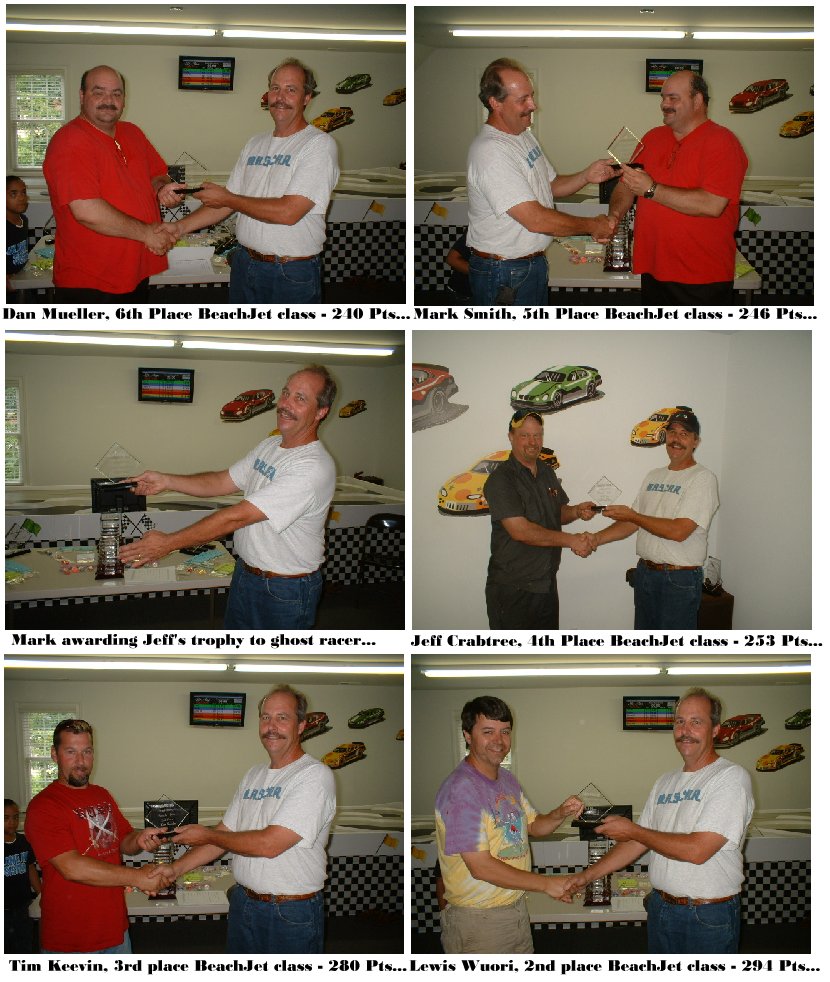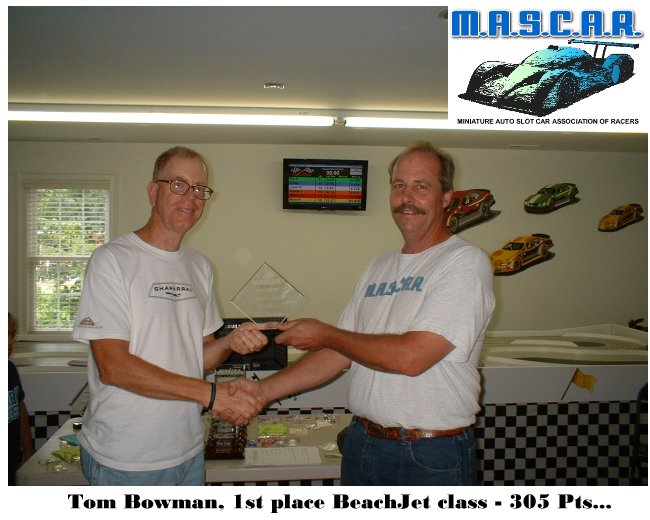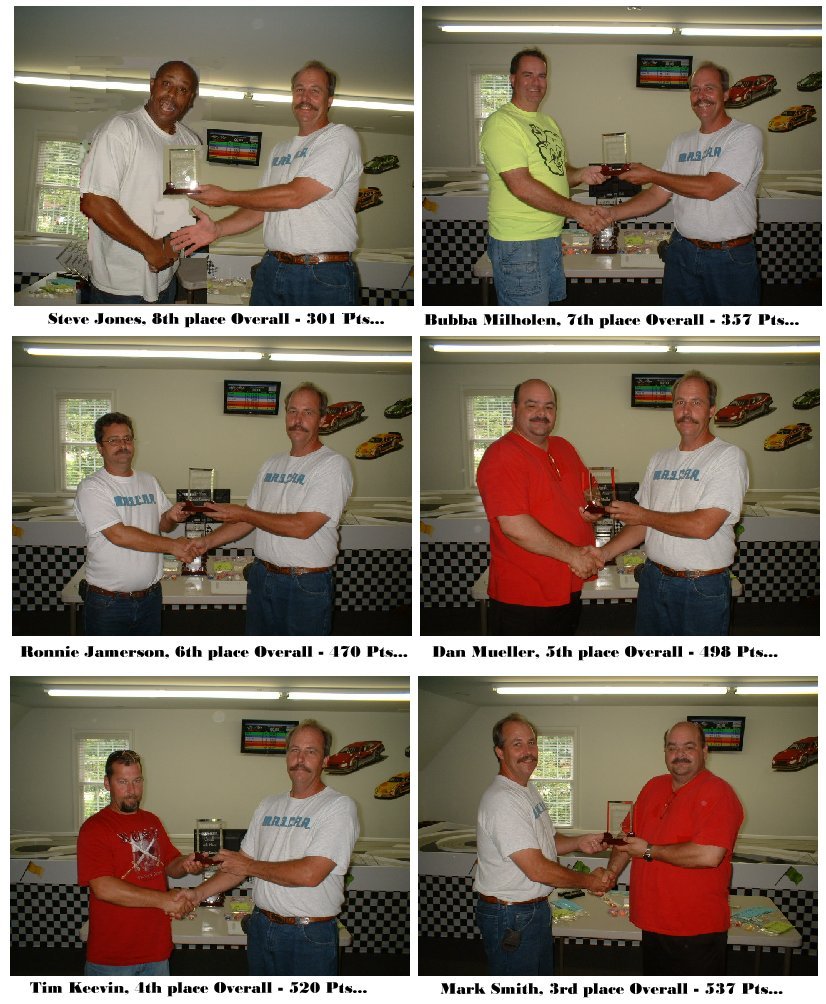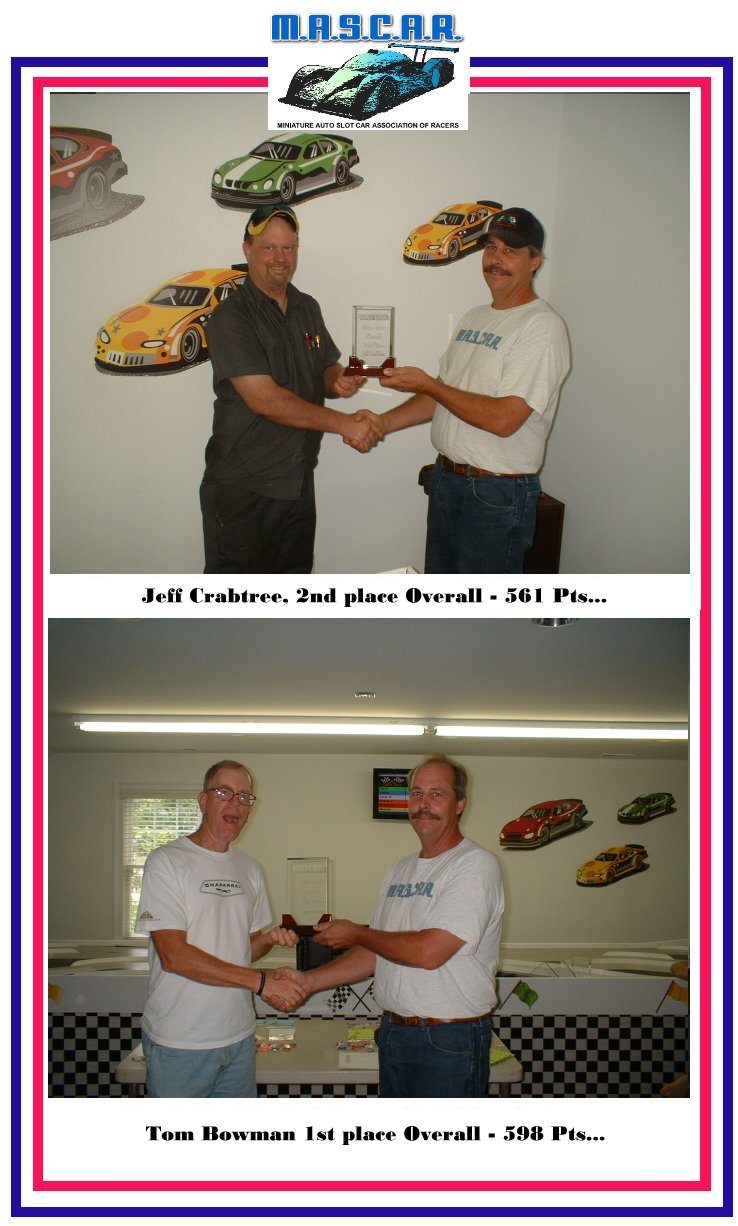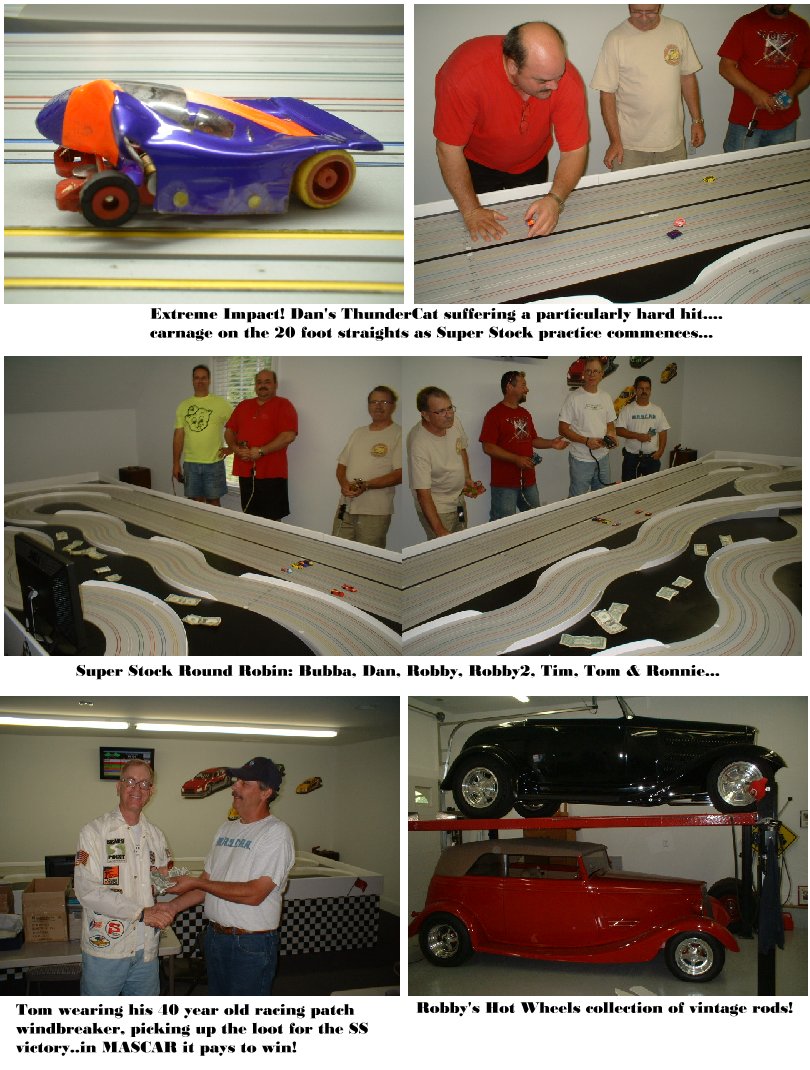 Super Stock Round Robin Results - 2 minute segments
1- Tom Bowman 161.39 laps
2- Mark Smith 159.41
3- Bubba Milholen 156.12
4- Robby Whiteed 156.01
5- Tim Keevin 148.09
6- Josh Grubb 132.41
7- Dan Mueller 125.39
8- Mark Folgelsong 116.00
9- Ronnie Jamerson DNF
Thanks to Race Host Robby Whiteed for all the hospitality!
Awards Race stat sheets, requires Adobe Acrobat!
Click here to get the free Adobe Reader