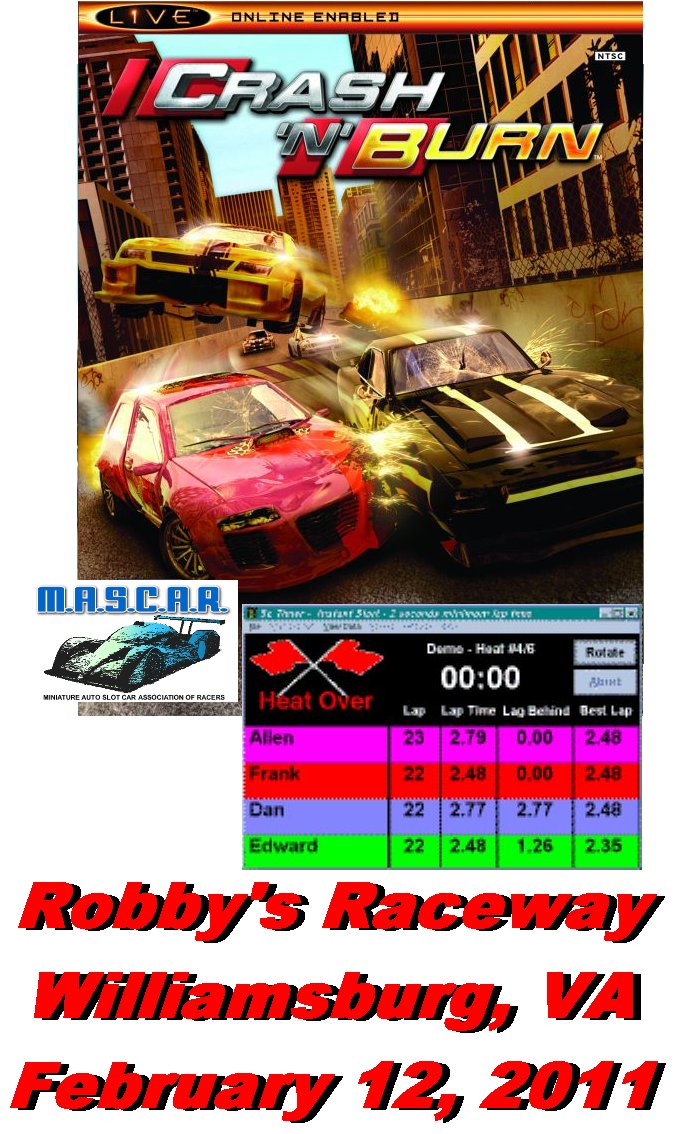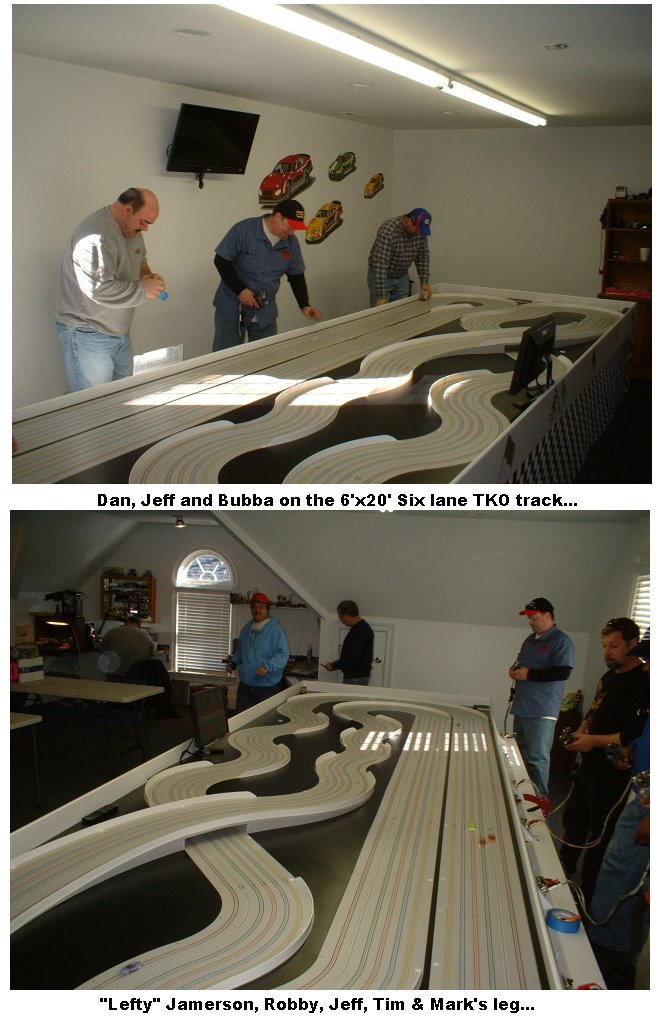 First round to determine order in the Round Robin
Qualifying - 30 sec run

1- Bubba Milholen 3.35 laps
2- Dan Mueller 3.30
3- Robby Whiteed 3.29
4- Jeff Crabtree 3.26
5- Tom Bowman 3.25
6- Joey Cassiba 3.17
7- Mark Smith 3.15
8- Ronnie Jamerson 3.14+
9- Tim Keevin 3.14
10- Rodney Tankerd 3.03
11- Marshall Tucker 3.02
12- Josh Grubb NT
TrakMate worked fine until we got to the Round Robin and then it crapped out. What do you do when the computer breaks? And when the backup computer doesn't work either? Well, when it happened today, MASCAR went back to the racing we did as kids on our small Aurora tracks...Crash 'n Burn! Despite everything, it was a fun day, running on Robby Whiteed's Super Sized TKO.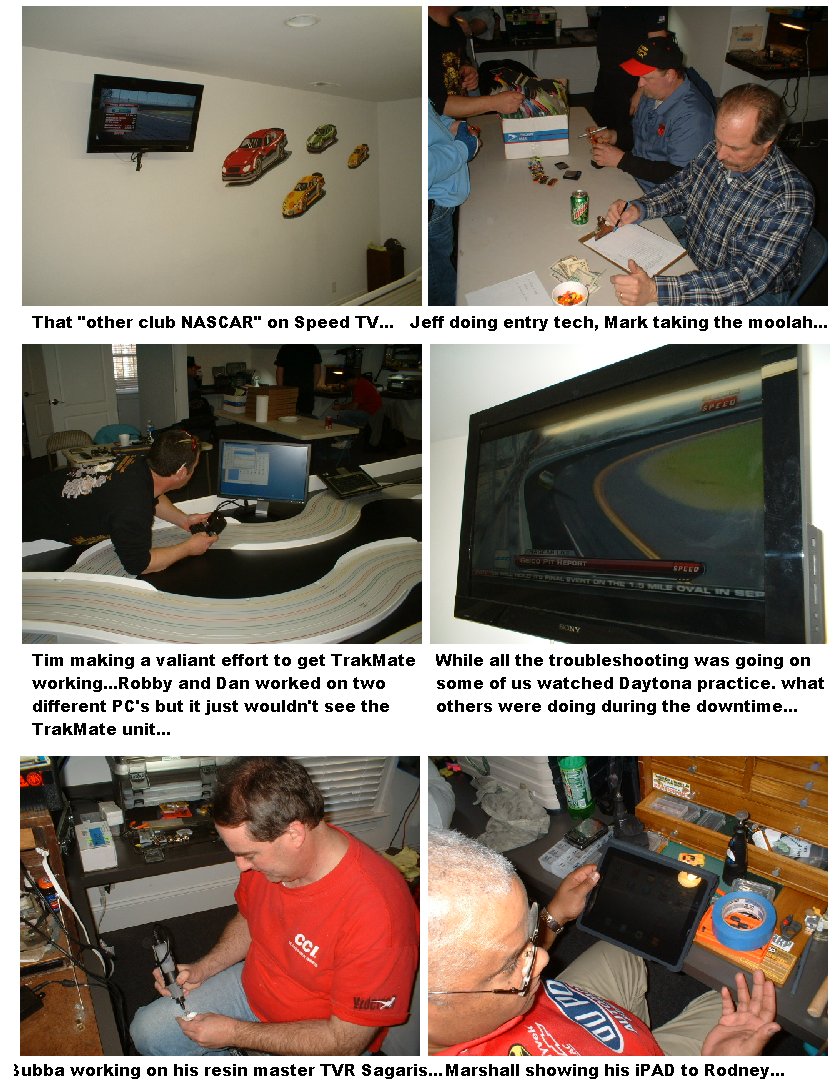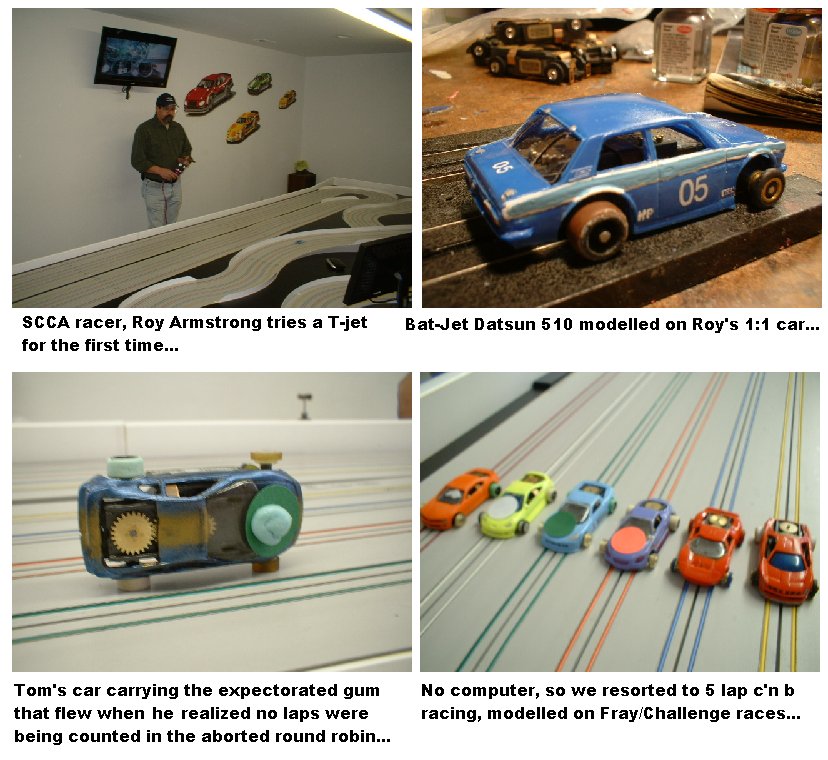 BeachJet Overall Results - 5 lap twin C'nB Fray style points
1- Tim Keevin 58
2- Tom Bowman 54+
3- Mark Smith 54
4- Jeff Crabtree 52
5- Bubba Milholen 48
6- Marshall Tucker 38
7- Dan Mueller 37
8- Robby Whiteed 32+
9- Joey Cassiba 32
10- Ronnie Jamerson 32-
11- Rodney Tankerd 29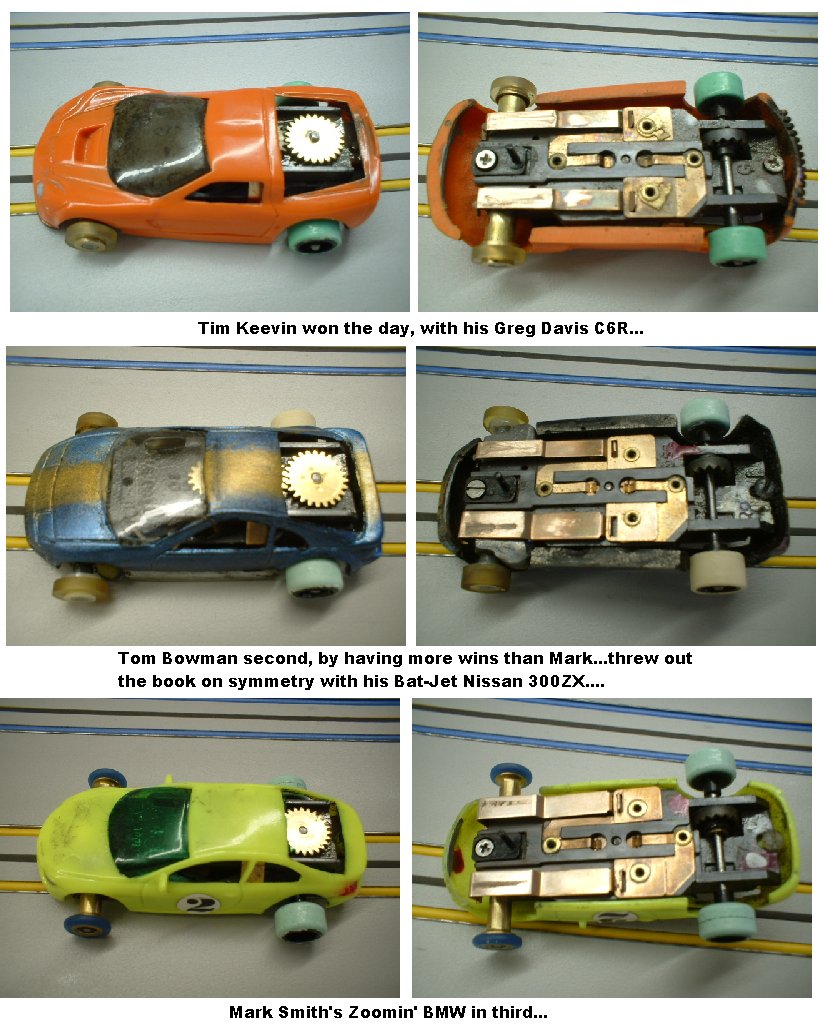 ---
BeachJet Race stat sheets, requires Adobe Acrobat!
Click here to get the free Adobe Reader
---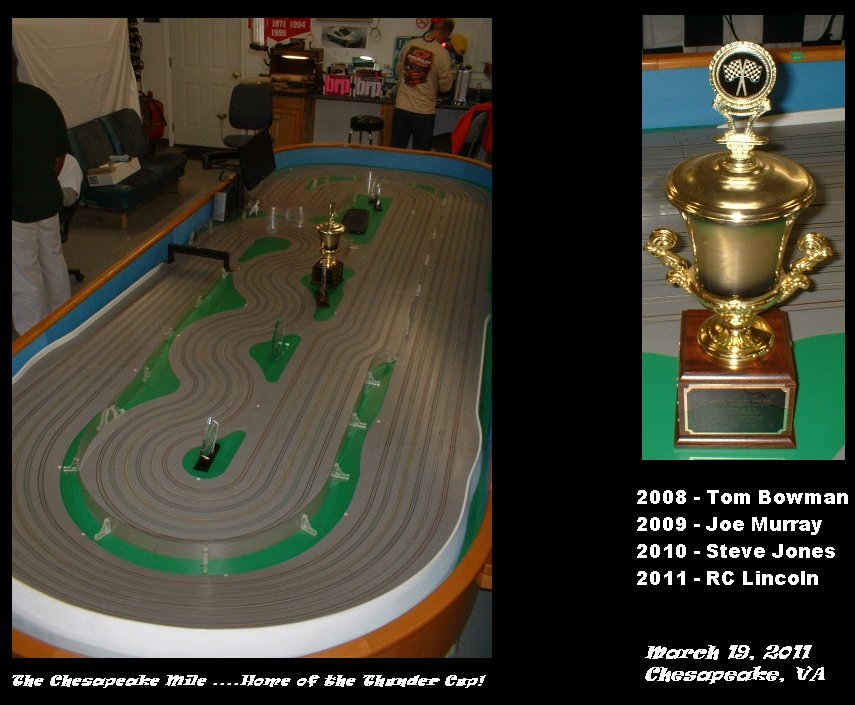 Make your plans to attend the Thunder Cup 2011
---
MASCAR Homepage