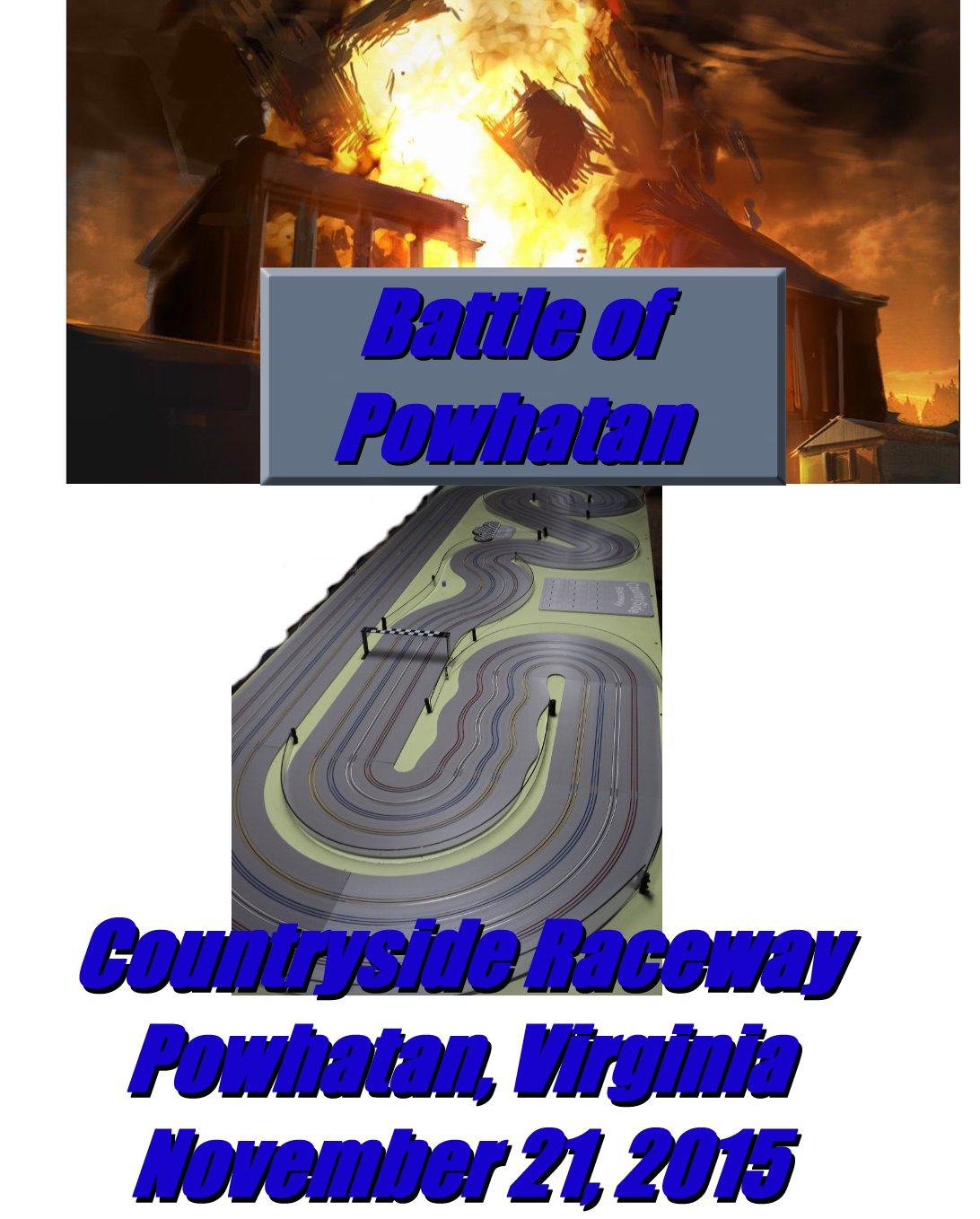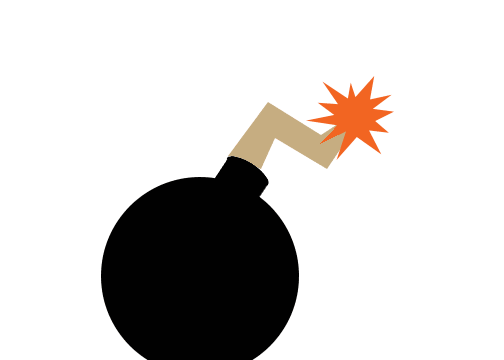 A race report by Tom Bowman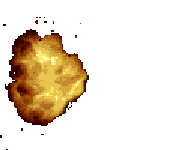 What an incredible battle took place in the hinterlands of central Virginia, as MASCAR visited David Payne's Countryside Raceway in Powhatan. We had an excellent field, as Barry Janzen joined us again from Chattanooga, TN and from the northern reaches of the District of Columbia, Yobear Jones showed up. Local racers David Payne and John Peddy, gamely tried the fast SS cars for the first time. The battling in both the C4 race and our normal ceramic magnet super stock class was intense in all the heats, but as usual it all came to head in the A Main. We had an all star field, with National Champs James Kennedy, Shawn Molter, Steve Jones, were joined by the hungry kid, Ray Etheridge. Ray has been concentrating on T-Jets lately, but showed in the round robin, he knew how to drive a super stock fast. After three heats, it looked like Steve had the race in his pocket with a 3 lap lead over Ray. James and Shawn had slipped back but were battling each other, with James up by 4 laps. Steve and Ray had the power lanes, so it looked like a fair fight. The tension built as the last 5 minutes ticked off, and Ray caught and passed Steve. Steve had the old G issue of popping the axle, happen a couple times and his seemingly certain victory slipped away.
Groovemasters: MASCAR 2015, The Race... - J.L.M Racing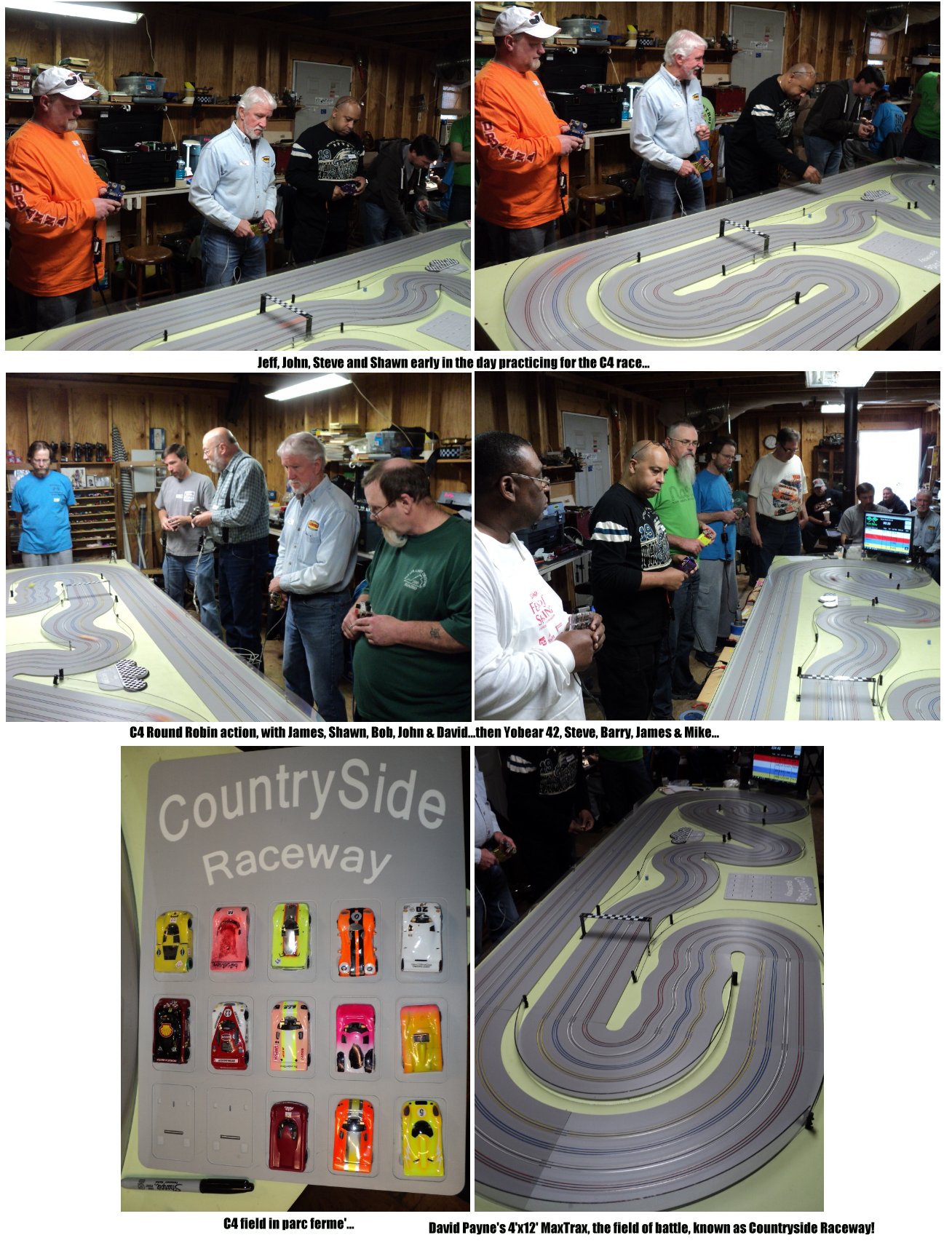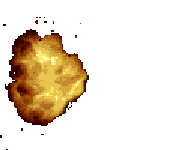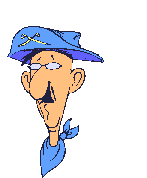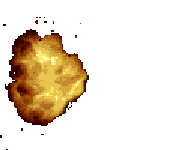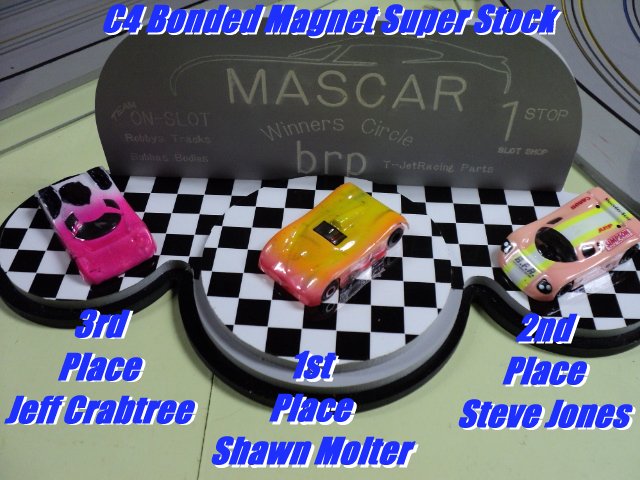 C4 Round Robin - 2.5 minutes
| | | |
| --- | --- | --- |
| 1 | Shawn Molter | 268.15 laps |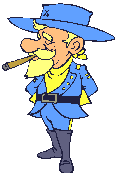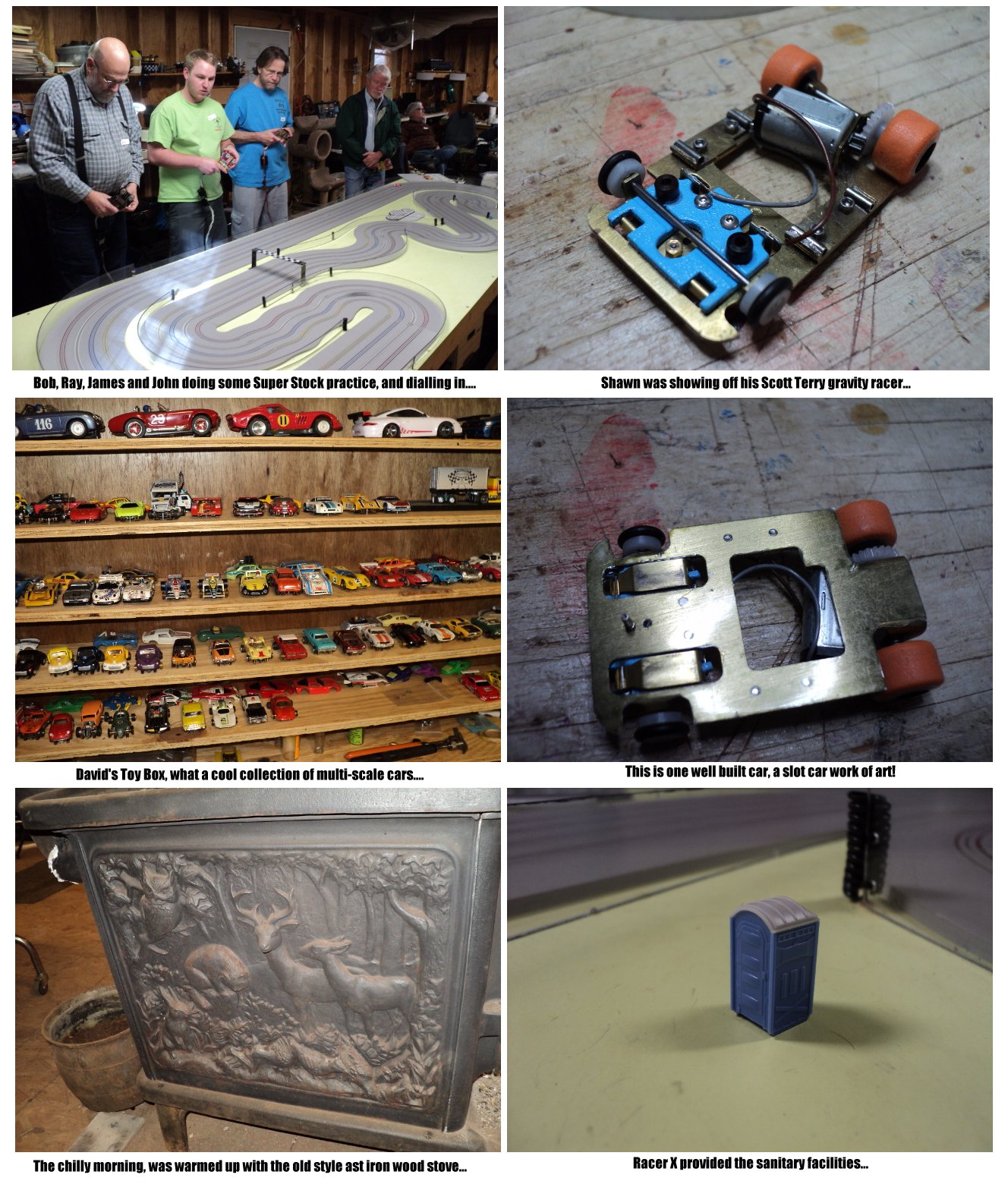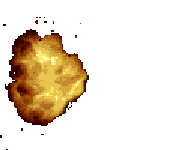 Super Stock Round Robin - 2.5 minutes
| | | |
| --- | --- | --- |
| 1 | Steve Jones | 270.42 laps |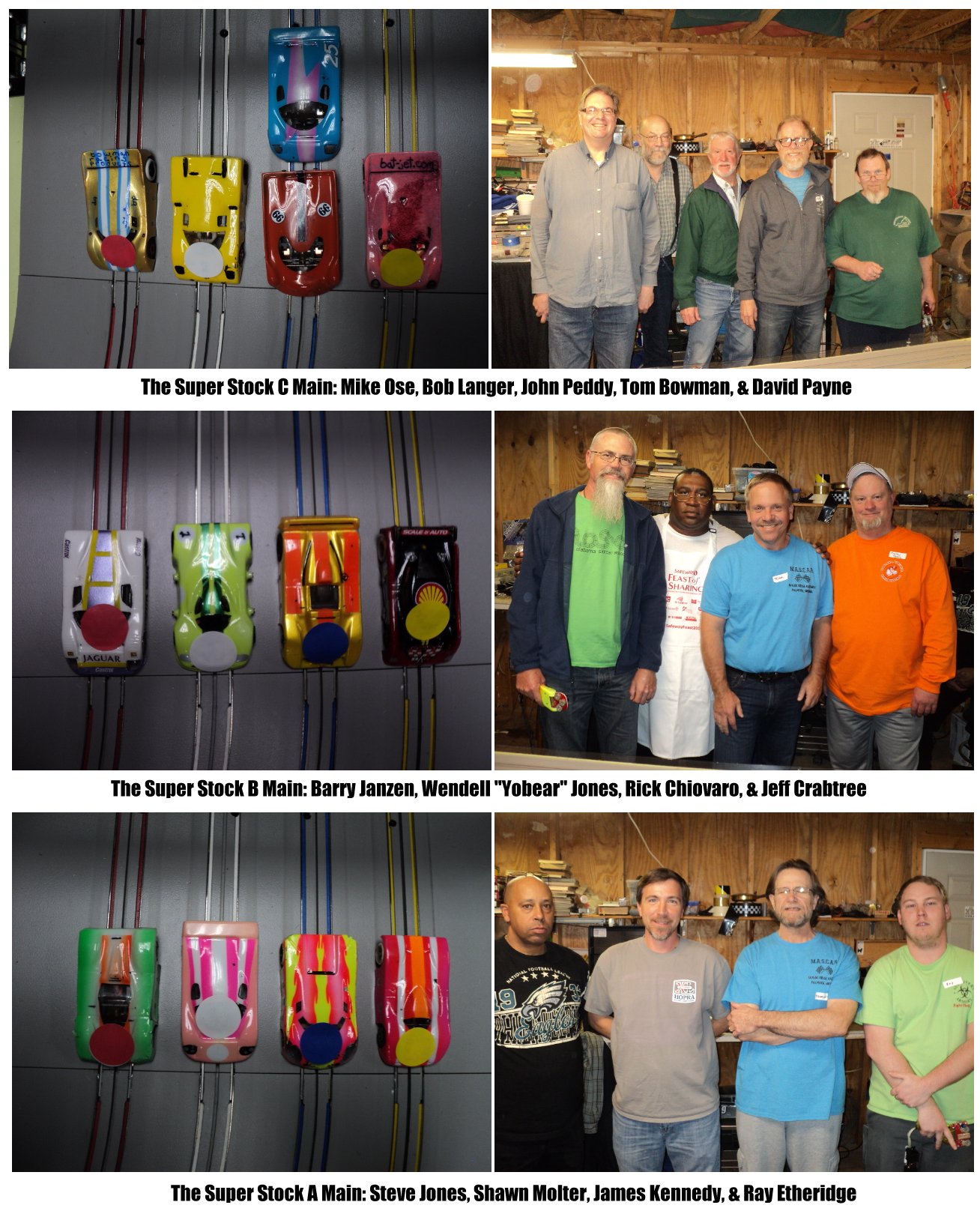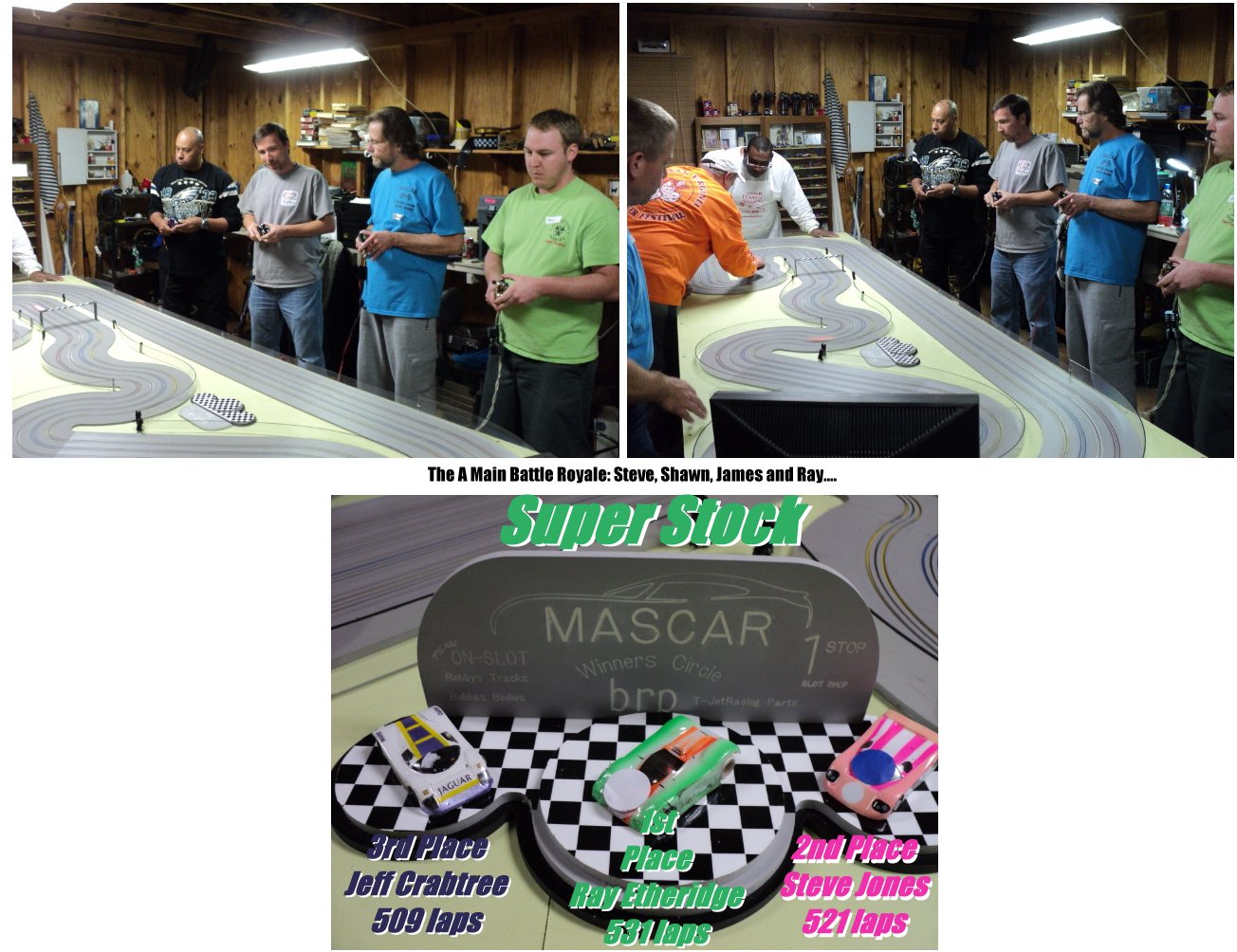 The Bat-Jet Podium, thanks Tom!
The One Stop Slot Shop Podium, thanks Jerry!
The On-Slot Podium, thanks Shawn!
and Special Thanks to Robby Whiteed, for making the podium, with his routing mastery!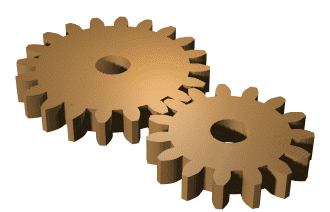 Gears were a problem for Rick and David...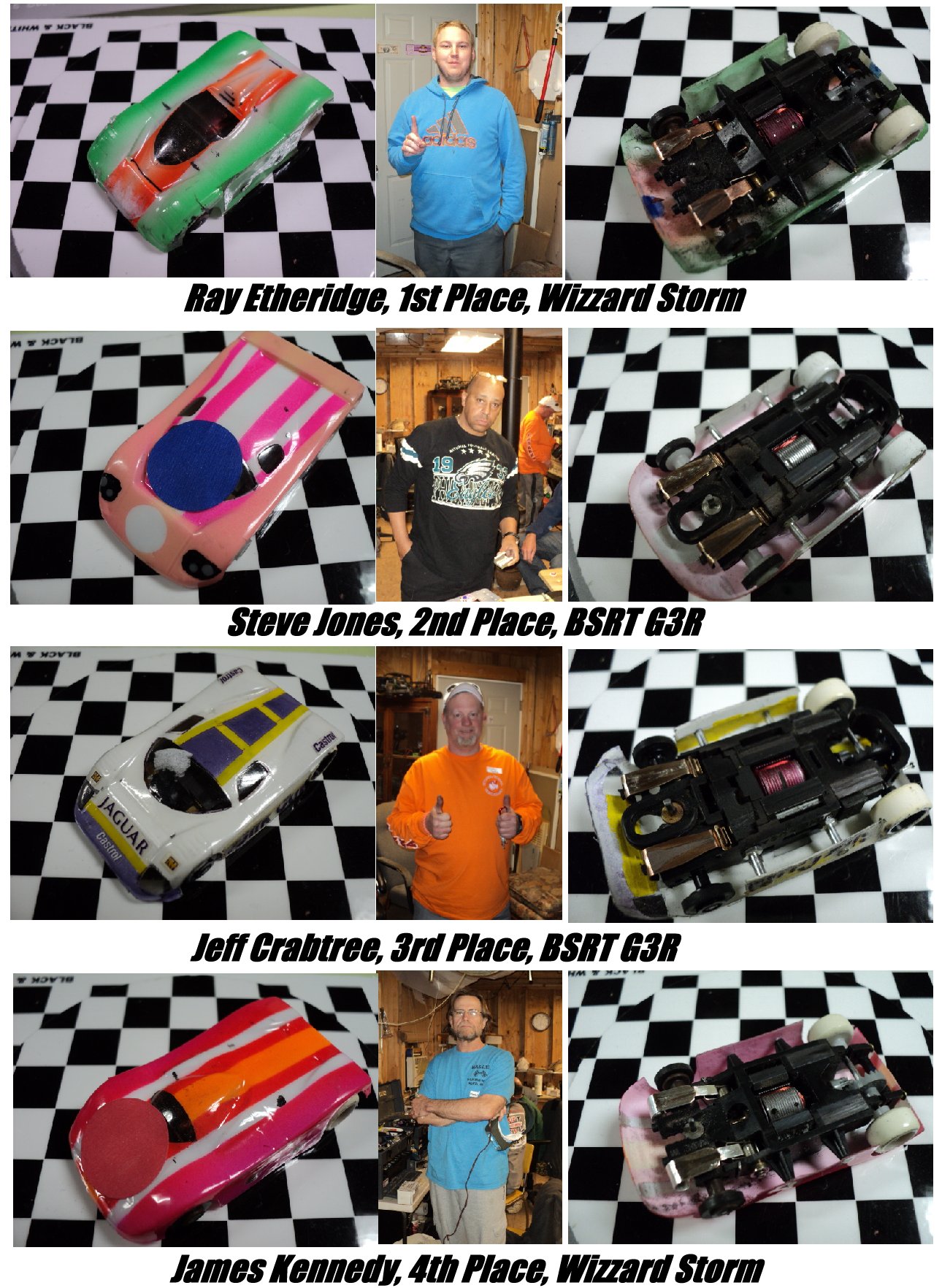 Super Stock Mains - 5 minutes
| | | |
| --- | --- | --- |
| 1 | Ray Etheridge | 531.15 laps |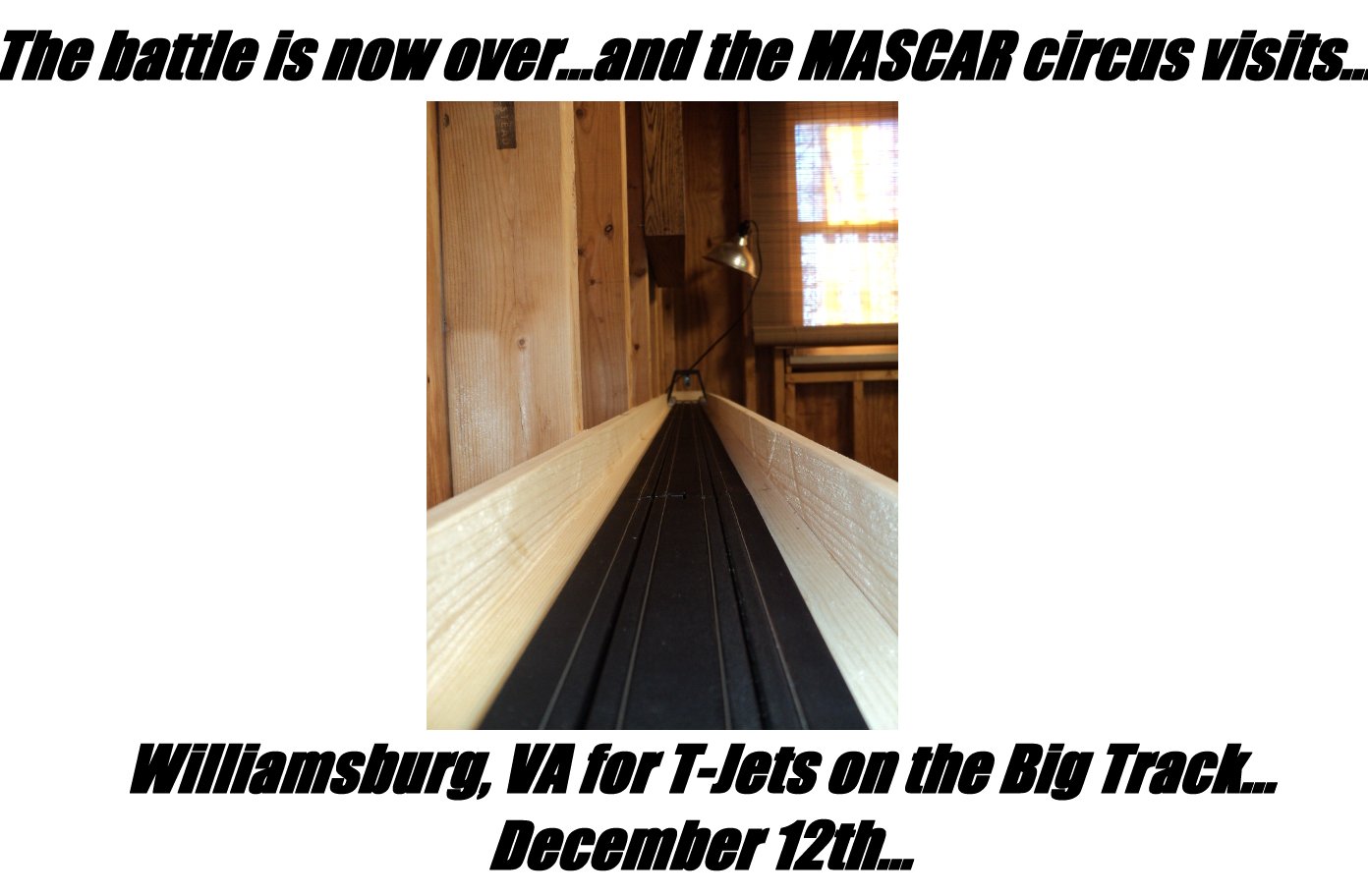 Robby's Lightfoot Raceway pix and details
Race stat sheets, requires Adobe Acrobat!