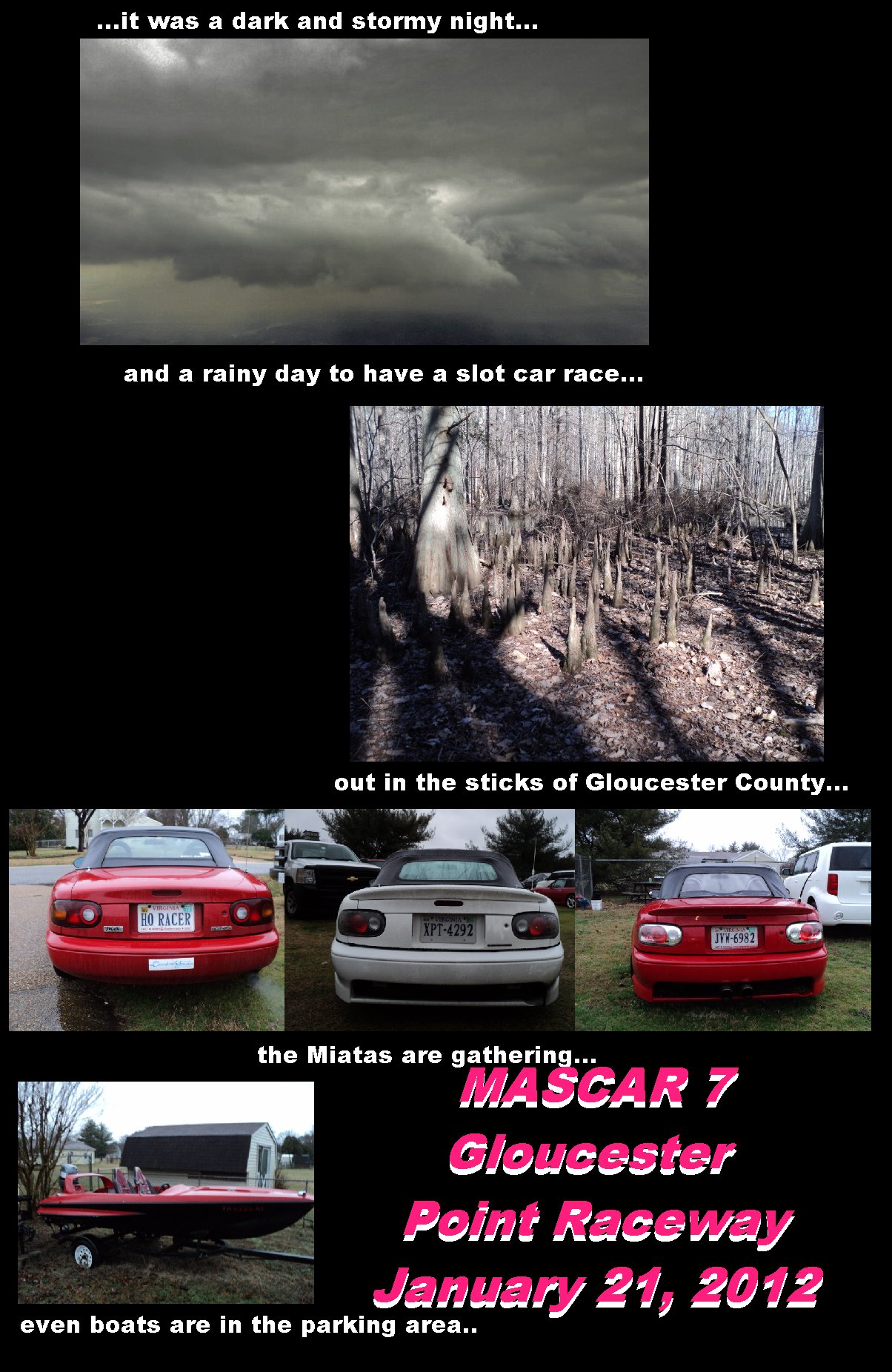 A race report by Tom Bowman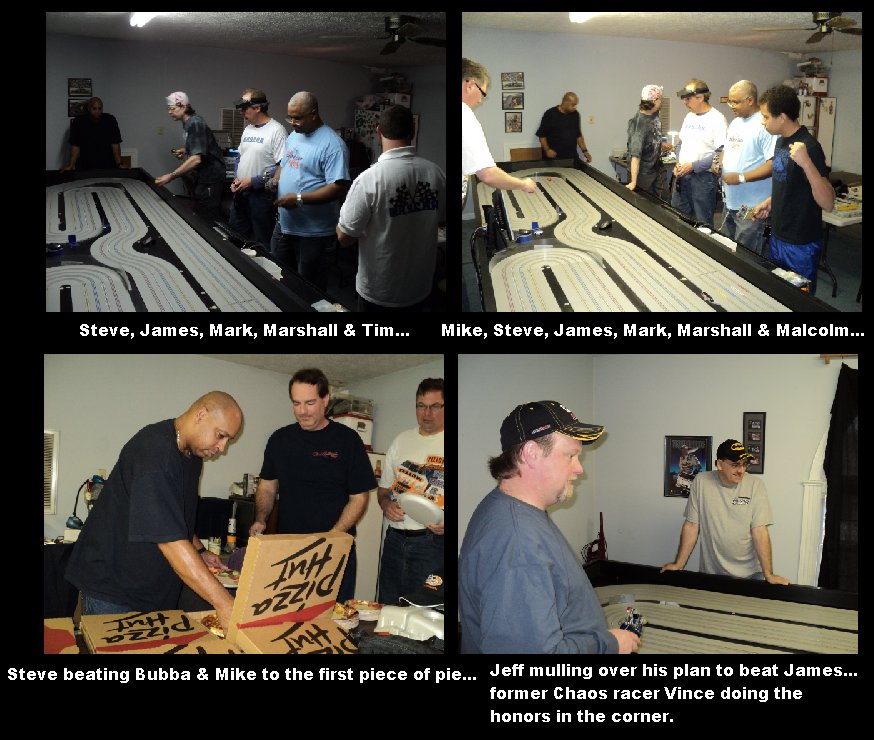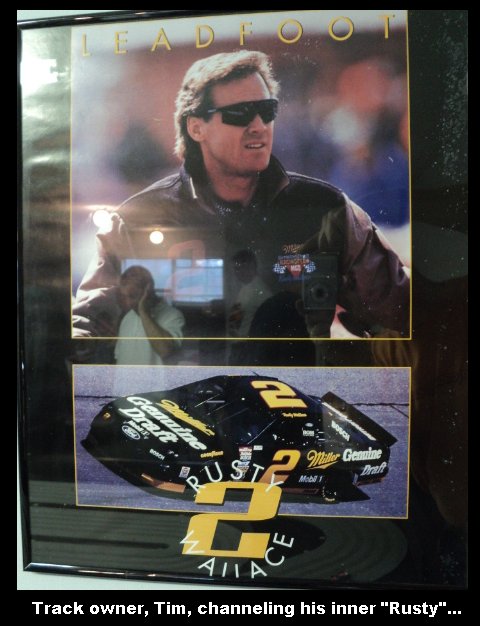 Super Stock Qualifying - 30 seconds
| | | |
| --- | --- | --- |
| 1 | Tom Bowman | 9.12+ laps |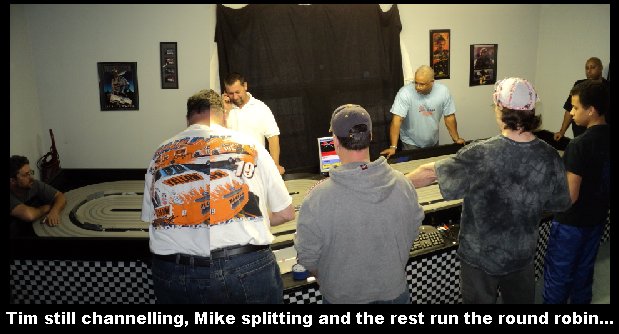 Super Stock Round Robin - 2.5 minutes
| | | |
| --- | --- | --- |
| 1 | James Kennedy | 182.01 laps |
Super Stock was the class today at Tim Keevin's Gloucester Point Raceway, with a good crowd in attendence. It was good to see Marshall and Malcolm Tucker for the first time this season. Marshall took it to the others in the C Main, finishing 30 laps on Jerry Holley and good enough for 6th overall. Son, Malcolm, gave chase to Jerry, finishing back five laps. Mike Ose and Dale White battled it out, and Mike got the finish. The B Main, saw Dan Mueller and Tim Keevin leading at the half way point, with 10 minutes run, 3 laps up on Mark Smith and Bubba Milholen. The third segment was not good for Dan though, as first his pickup spring collapsed and then his gear nipple got in a rub situation. Bubba finished strong, getting to 5th overall, but Tim really put the hammer down finishing on the two power lanes, and ending up 3rd overall. Mark finished a lap down to Marshall in the C, to his enormous regret. Dan finished strong, but his problems dropped him to 8th overall. The A Main was destined to be a ding dong battle between hotshoe drivers, James Kennedy and Jeff Crabtree. Tom Bowman was soldiering on, but really at B Main pace. Steve Jones drove a G, which as Ronnie Jamerson also found out in the round robin, much more sensitive to an electrical gremlin in the white lane. The Storms slowed a bit in the inner section of the track, but the G's slowed to a sickly crawl. Steve worked as long as he could but ended up DNF'ng. Meanwhile at the front, James was running the yellow gutter like it was a hammer lane and built a 4 lap lead over Jeff in the red gutter. Jeff gained back 2 laps on the second segment and 3 more on the third. This led to the final shootout, with James on the best hammer blue lane, down one lap on Jeff, who was on the yellow gutter. Jeff drove the wheels off his Wizzard Storm, to gain another lap on James...leading to a two lap victory after 20 minutes of ballistic, super stock racing.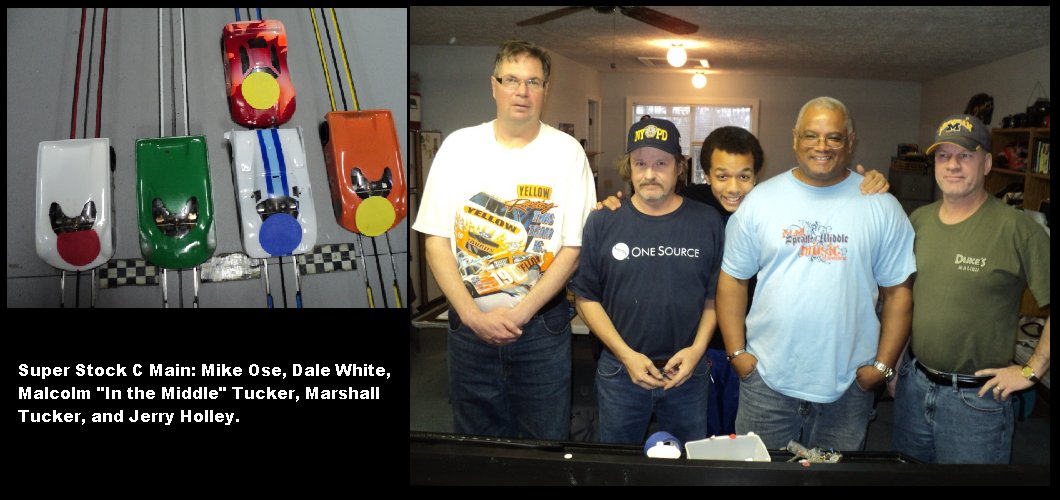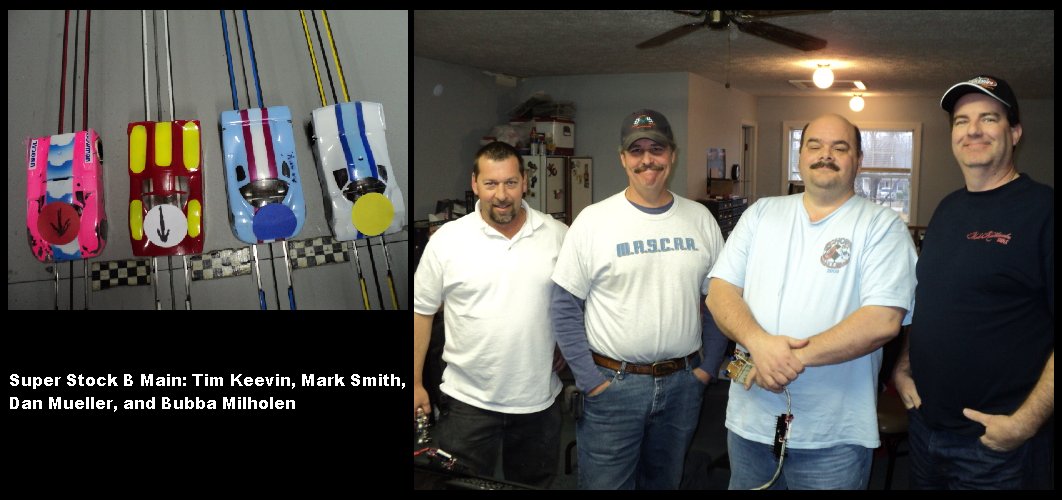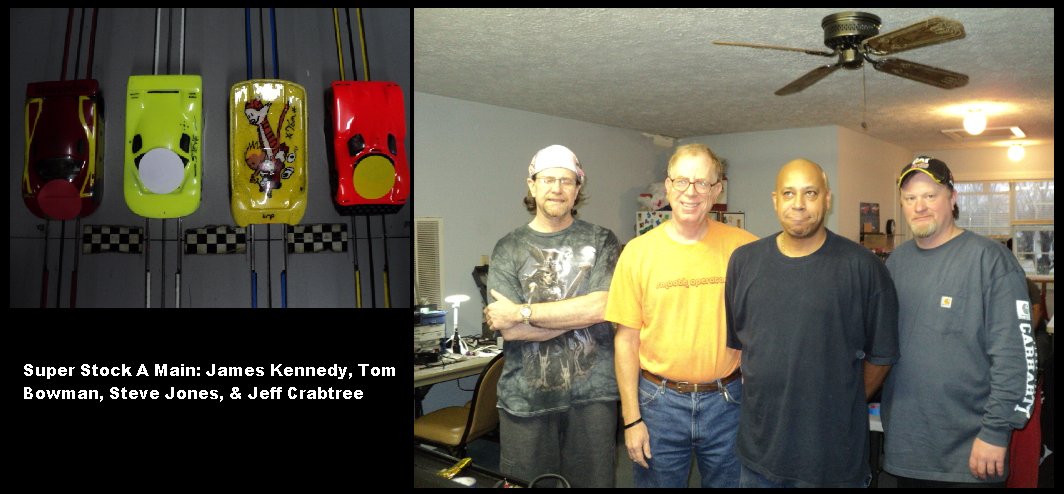 Super Stock Mains - 5 minutes
| | | |
| --- | --- | --- |
| 1 | Jeff Crabtree | 376.12 laps |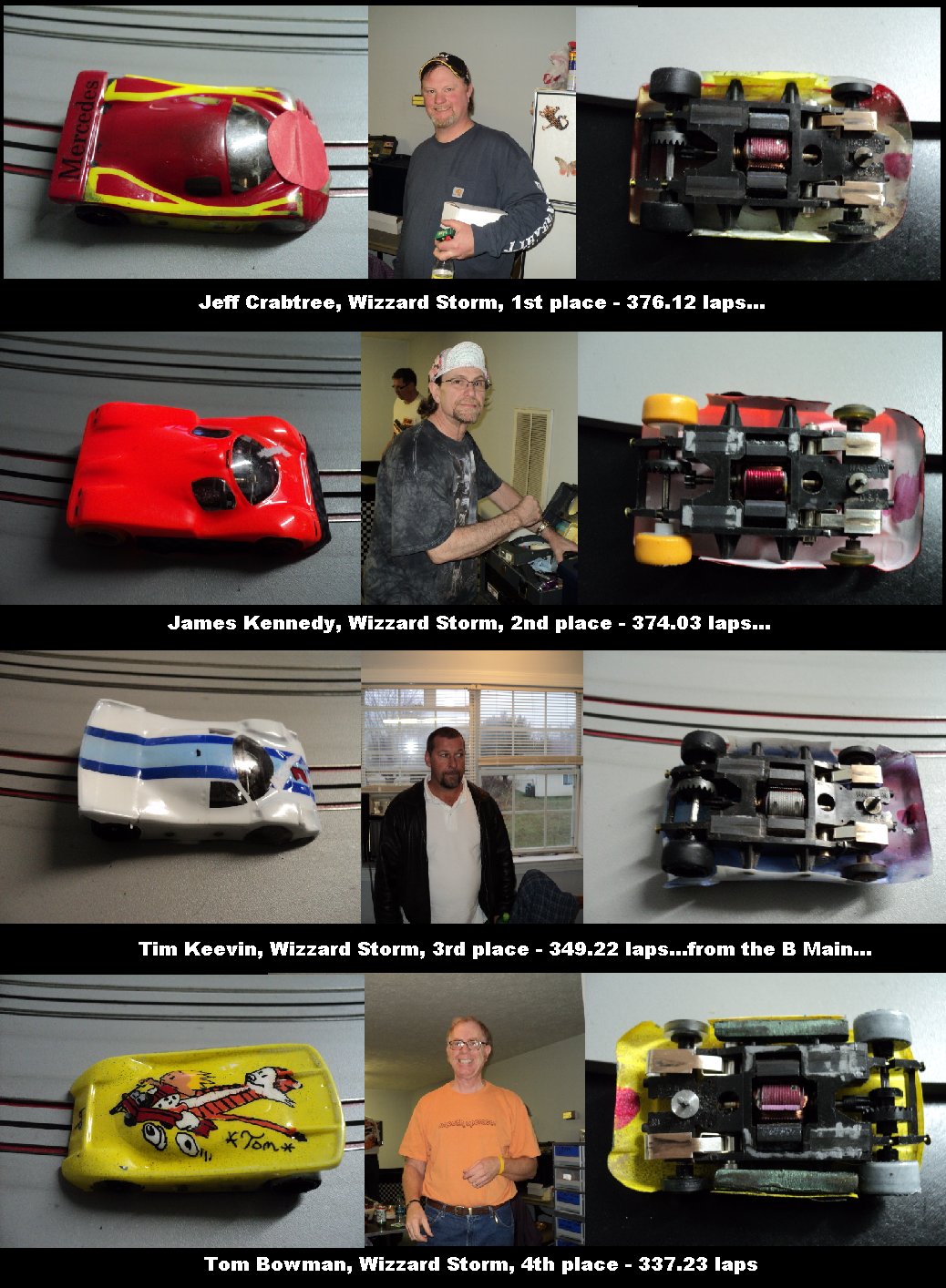 Race winner spec sheet, requires Adobe Acrobat!
Super Stock race stat sheets, requires Adobe Acrobat!